Milna Croatia - Milna Island Brac Croatia - Milna Brac island - About Milna

About Milna
Milna is the place on the southwest coast of the island Brac. Milna is best natural harbour on the island Brac because it is protected from all winds except from summer mistrels and that is the reason that the ACI marina Milna is located there.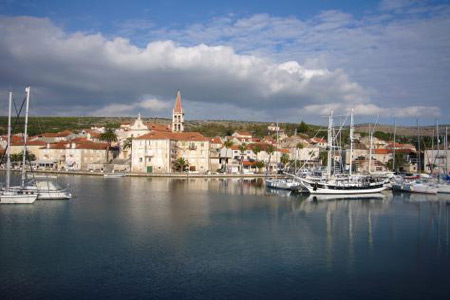 Along the coast around Milna there are many beautiful coves with sand and wild beaches named Pasika, Osibova, Lucice and Maslinova. You can enjoy sun and summer on the marvellous beach in the Vlaska bay. Milna is the biggest small town on the west coast of island Brac situated in a deep harbour consists of numerous small coves. Small islet in front of Milna is named Mrdulja.
Baroque church in Milna built in the 18th century is the best historical, arcitectual and cultural monument. You can have romantic walks along the beach in Milna.
Best summer holidays destination on the island Brac:


1.Bol
2.Supetar
3.Milna
4.Postira
5.Sutivan
6.Splitska
7.Bobovisca
8.Povlja

Home

Weather Brac Croatia

Biking routes Brac

Scuba diving Brac

Diving Brac Hvar

Windsurfing Kitesurf Brac

Flight to Split

Best beaches Croatia