About Bol island Brac Croatia
Summer Holidays in Bol, island Brac
Bol has always been in the top 10 beach resorts in the Europe. The beach area includes the exclusive beaches: Martinica, Monastery, Borak, Potocine and famous Golden horn. You also have access to Elaphusa see-water swimming pool resort (with aqua aerobic and music every day) and Thalasso wellness. Summer holidays in Bol are also fantastic for non-swimmers. This bustling village with its attractive pedestrian area, is lined with sports shops and cafés. First class cocktail bar continues well into the small hours at the resort's disco, bars and nightclub.
Wellness on Summer Holidays in Bol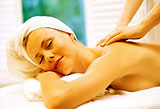 In the heart of Bol lies a leisure oasis Talasso. Within the luxurious leisure and spa facility there is a swimming area with both indoor and outdoor pools, as well as a separate children's section. Other elements include a fitness centre, sauna section with Finnish and Kelo saunas, solarium, steam room and relaxation area.
Tennis on Summer Holidays in Bol
Bol offers a wide range of quality tennis courts. Today this truly beautiful tennis center consists of over 20 tennis clay courts surrounded by pine trees. Many exciting finals were played on the central tennis court, state, regional and global championships, FED CUP... Come to Bol and play tennis!
Windsurfing on Summer Holidays in Bol
Bol is favorite destination for surfers from various parts of the world. The sea channel between the islands of Brac and Hvar and the termic wind that blows there provide unique conditions for windsurfing. Four surfing centers are available in Bol for surfers beginners and experts. Biggest Windsurfing center "Big Blue" rent entire sailing equipment and offer to guard your equipment during your stay in Bol. Sailing schools are also organized for beginners and advanced windsurfers.
Sea sports on Summer Holidays in Bol
In the aquatorium surrounding the unique beach "Zlatni rat", you can enjoy many sports and escapades at sea. You can swim or take a ride in boats, self-bailing pedal boats, gondolas, kayaks. You can also try crazy rides on bananas and rubber rings, while the bravest ones can enjoy the Jet ski and a ride with a parachute which is being dragged by a speed boat.
Scuba diving and snorkeling on Summer Holidays in Bol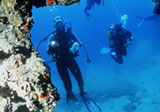 Diving will make for the best memories. Guides will take you diving to many attractive underwater localities. If you do not have your own equipment you can rent it. Scuba diving courses are organized as well. Only thing you have to do is come to Bol and enjoy your summer holiday.
Other sports on Summer Holidays in Bol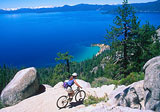 Besides tennis, windsurfing and other water sports, in Bol you can play football on small field, basketball, jump on trampolines, ride mountain bikes, play table tennis, enjoy volleyball in sand... Bol is No.1 place for your active vacation !