Relax & be charmed, 20 things to do in Bol Croatia

XXL. Special selection FUN & SPORTS from
20 things to do in Bol Croatia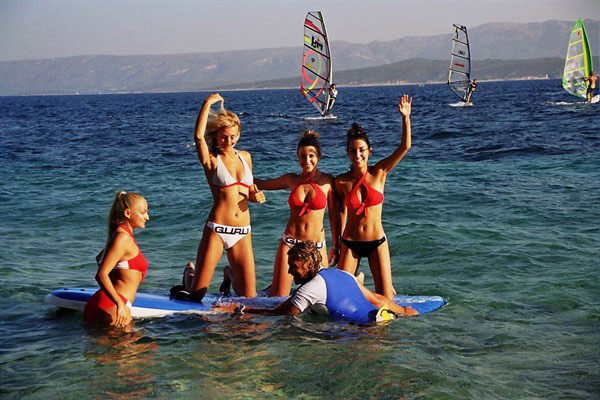 DAY 1 - price 55EUR
Learn the teory and basic WINDSURFING IN JUST ONE HOUR... and after that you can practice alone for at least one more hour in the bay in front of the school. It is so easy and for just 55EUR you will learn how to windsurf and enjoy a day on the beach.
After just 15 minutes you will windsurf... get up on the board, take a boom and sail in your hands and sail away in island Hvar direction for a 100 meter and come back to the beach... only by yourself and without any help :)
DAY 2 - price 45EUR
Take a DISCOVERY SCUBA COURSE 30min theory + 30min scuba diving in the pool + 30min SCUBA DIVING IN THE SEA up to 5 meter deep at Borak beach and learn the basics about diving and scuba diving in just one day.... in just 2 hours. It is so easy and fun. Area in fronf of the Borak beach is beautiful for diving with lot of caves and stones and lot of fish around you...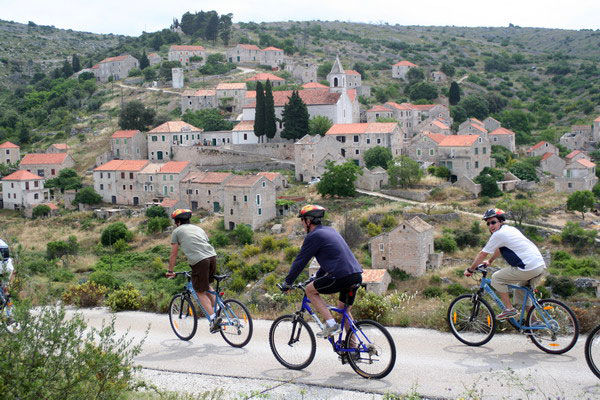 DAY 3 - price 35EUR
EXPLORE island Hvar with THE BEST ISLAND HVAR BIKE ROUTE from BOL. Departure time is 08.00 in the morning from Bol promenade where you choose your bicycle. Then 5min slow ride to Bol center and after 15 min departure with beautiful boat to Jelsa on the island Hvar... and then just ENJOY Jelsa - Vrboska - Starigrad - Dol - Vrbanj - Jelsa - and back to Bol with a boat. See is always calm in the morning so this is beautiful cruise. If you bring your camera you will have a beautiful memories from island Hvar unspoiled nature...
You need 135EUR to expirience only the best at your vacation and take a beautiful memories from Bol to your home... and learn the basic windsurfing, basic scuba diving and explore beautiful island Hvar with mountain bike, all in just 3 days...

XXL. Special selection FUN & SPORTS from
20 things to do in Bol Croatia