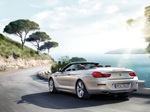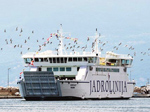 If you are coming fom Supetar or Sumartin to Bol...
Bus schedule you can check at ISLAND BRAC BUS SCHEDULE ... we will wait for you at Bol bus station with a car but it is much easier and faster for you to come with a share taxi from Supetar... If you are alone or just 2,3 or 4 people, soon as you leave the ferry check the first taxi in the line on the right side... you might get a taxi ride to Bol for just 6-7EUR/person if you share it with another people.
And you don't have to look for other people, taxi driver will try to collect people and make a ride.
Since the bus ticket price is little more then 5EUR shared taxi is better option, you save time and come in front of Zlatni Bol apartments in Bol in just 30 minutes. But on the other hand bus ride is also nice with beautiful sights and stoping in every village on the way for a minute but drive in total is 60-75 minutes depending on the route.
BOL MAP - Zlatni Bol apartments location

Bus Supetar Bol island Brac Croatia