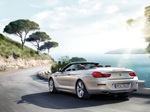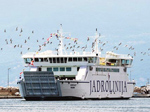 If you arrive at Split airport or Bol airport by plane...
If you arrive by plane to Split airport you can take a taxi or Croatia airlines bus to Split port. Taxi price for 4 people maximum is 40EUR and CA bus price is 7EUR/person
The distance between Split airport and Split port is 30km. Taxi need only 30 minutes and bus 45 minutes to get there.
From Split port to Bol you can come with a ferry Split-Supetar (and then bus or taxi) or with direct catamaran line Split-Bol.
Since the catamaran Split-Bol is only once a day you can choose ferry Split-Supetar but from Supetar you need to take a bus Supetar-Bol or a taxi. Ticket for a bus is 5EUR/person and taxi price is 50EUR (every taxi on the island is Taxi Van for 8 people so no matter how many of you are using it price is 50EUR).
If you are alone or just 2,3 or 4 people, soon as you leave the ferry check the first taxi in the line on the right side... you might get a taxi ride to Bol for just 6-7EUR/person if you share it with another people. You don't have to look for other people, taxi driver will try to collect people and make a ride.
For taxi from Supetar or Sumartin or Bol or... check our
TAXI RATES LINK
with
rates, direction, distance...
Schedule & details for a ferry lines
you can find at
BY BOAT
page and for the catamaran line at
BY CATAMARAN
page.
Schedule for the bus lines you can find at
BY BUS
page.
If you decide to come to Bol from Supetar by bus please let us know and we will wait for you at Bol bus station with a car... or if you are coming by catamaran Split -Bol we'll wait in Bol port for you.
It is not long walk especially from the bus station but with a luggage it is much easier that we come with a car to pick you up.
Bol airport has plane connection only with Zagreb airport and Croatia airlines but also accepting private planes. If you are on one of those planes please let us know and we will come to pick you up at Bol airport with a car.
BOL MAP - Zlatni Bol apartments location

- directly to the island Brac, Airport Brac situated 14 km from Bol, open only during summer season information:
tel: ++385 (0) 21 631 - 370
tel: ++385 (0) 21 524 - 116
tel: ++385 (0) 21 648 - 615
If you arrive at Split airport or Bol airport by plane to come in Bol on the island Brac...