Holidays in Croatia, accommodation in Bol island Brac Croatia, new apartments ZLATNI BOL**** are located in center of Bol and near Zlatni rat, best beach Croatia and Dalmatia can offer you. Center of Bol with post office, bakery, cinema, pharmacy, restaurant, bank is 500m away. Distance from the supermarket is 100m, bus stop 500m and airport 14km.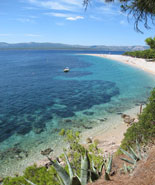 Apartments ZLATNI BOL are spacious and elegantly furnished in Mediterranean style equipped with AIR CONDITION, satellite TV, free WLAN internet, private parking… Situated on various floors apartments Zlatni Bol have three studio S2, two studio S3 and four apartments A2+2 with spacious loveseat terraces or charming balconies overlooking the sea, and some of them their own patio-garden area.
Apartments Zlatni Bol are located in the center of Bol at quiet place near Zlatni rat beach.
We can offer you three S2 studio for 2 people - Studio S2 Photo gallery & Rates
no.2 Lavanda
Studio for 2, 35m2, bathroom, kitchen and dining in monospace with own patio-garden area 20m2 (ground floor)
no.5 Bol delight
Studio for 2 people, 35m2, bathroom, kitchen and dining in monospace with south loveseat terrace 12m2 (1st floor) no.8 Zlatni Bol
Studio for 2 people, 35m2, bathroom, kitchen and dining in monospace with charming south balcony 4m2 (2nd floor)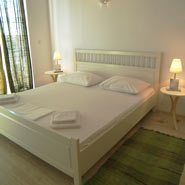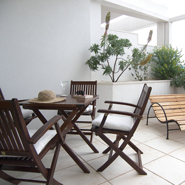 Four A2+2 apartments for 4 people - Apartments A2+2 Photo gallery & Rates
no.6 Bol dream
Apartment for 4 people, 50m2, consists of one bedroom (king size bed), bathroom; kitchen + dining and living room (sofa bed 160x200) in monospace, south and north terrace 15 and 13m2 1stFL
no.6 Bol magic
Apartment for 4 people, 50m2, consists of one bedroom (king size bed), bathroom; kitchen + dining and living room (sofa bed 160x200) in monospace, south and north terrace 15 and 13m2 1stFL
no.7 Cocktail Bol
Apartment for 4 people, 50m2, consists of one bedroom (king size bed), bathroom; kitchen + dining and living room (sofa bed 160x200) in monospace and south loveseat balcony 8m2 2ndFL
no.9 Touch of Bol
Apartment for 4 people, 50m2, consists of one bedroom (king size bed), bathroom; kitchen + dining and living room (sofa bed 160x200) in monospace and south loveseat balcony 8m2 2ndFL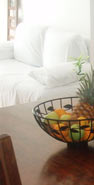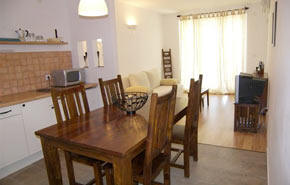 and two S3 studio for 3 people - Studio S3 Photo gallery & Rates
no.1 Oleandar
Studio for 3 people, 45m2, bathroom, kitchen + dining in monospace with terrace and own patio-garden area 30m2 (ground-floor)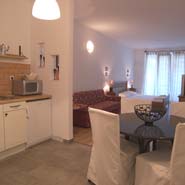 no.3 Ruzmarin
Studio for 3 people, 45m2, bathroom, kitchen + dining in monospace with terrace and own patio-garden area 30m2 (ground-floor)
Holidays in Croatia - Accommodation Bol - Accommodation Brac - Accommodation Croatia